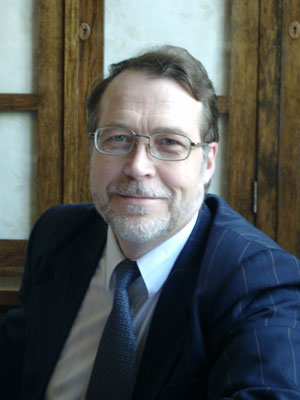 Professor Ivanov received his degree of Candidate of Physical and Mathematical Sciences in 1974 from the Ioffe Institute, with a thesis on intershell and intersubshell correlations in photoionization of atoms. He went on to complete a degree of Doctor of Physical and Mathematical Sciences in 1988 with a thesis considering the quantum theory of atomic processes. He has been with the Institute of Physics, Nanotechnology and Communications of Peter the Great St. Petersburg Polytechnic University since 1978, acting as a principal investigator of a research group focusing on the theory of many-electron atoms and atomic processes.
Professor Ivanov's research interests cover many-electron effects in atomic ionization, structures of atomic systems, photoabsorption by positive and negative ions, resonant phenomena in nanostructures, channeling in crystalline solids, structures of clusters and their interactions with the electromagnetic field and incident particles.
Professor Ivanov is a member of the Atomic Molecular and Optical Physics Division of the European Physical Society and the Scientific Council for Physics of Electronic and Atomic Collisions. He has been a Fellow of the Institute of Physics since 1999. He is currently President of the Local Section of EuroScience in Russia. He has been collaborating for many years with the Harvard & Smithsonian Center for Astrophysics, the Frankfurt Institute for Advanced Studies and the MBN Research Center. Apart from heading the St. Petersburg Polytechnic University Journal: Physics and Mathematics, Professor Ivanov has served on the board of the Technical Physics journal.